Technology has radically changed how to connect and inspire change.
Traditional methods of communication like direct mail, print, and other outbound marketing methods continue to cost Nonprofits and return lackluster results without data to help drive meaningful change.
The great news is that with modern technology and techniques connecting with a broader online audience is affordable and achievable. You just need guidance from those that have taken these steps before, and a robust toolbox as well.
If your organization is looking to grow your donor base, attract online visitors educate them on your mission, re-engage your members and more -then we understand that making the most out of every budgeted dollar for sales, marketing and service is paramount. Read on for more information about the Hubspot all-in-one marketing platform for Nonprofits, and how we can help you unlock its potential.
Let's start with...
Nonprofit Marketing is all of the activities that a nonprofit takes to engage and grow an active audience and donor-base, it helps maintain memberships as well as grow members, recruit volunteers, and make it clear to their audience what their mission is and how they actively achieve this.
Unlike for-profit businesses, the purpose of a nonprofit organization isn't to maximize profits. Even so, it doesn't necessarily mean that inbound marketing strategies aren't useful for nonprofits.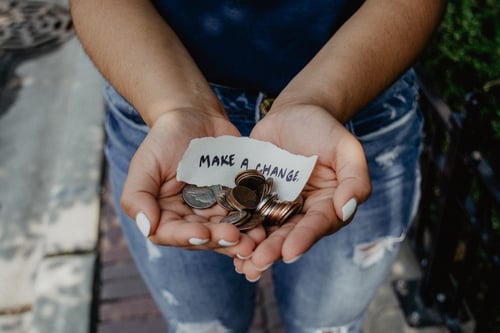 What distinguishes Nonprofit Marketing from traditional Marketing?
Every establishment uses marketing, it is how a brand shares information and engages their audience. But there are differences to note when it comes to the foundations of Non Profit Marketing.
Nonprofit Marketing is focused on creating memorable and valuable experiences that impact people and your business positively. This powerful tactic helps attract new supporters or members, creates connections to valuable donors, engages the community and helps Nonprofits achieve their organizational goals.
And this is the reason that marketing is so important for nonprofits. By relying so heavily upon their donor-base and community, they are at risk of unstable factors that directly affect the amount of disposable income participants donate at any certain time. Another pivotal reason that marketing is so important.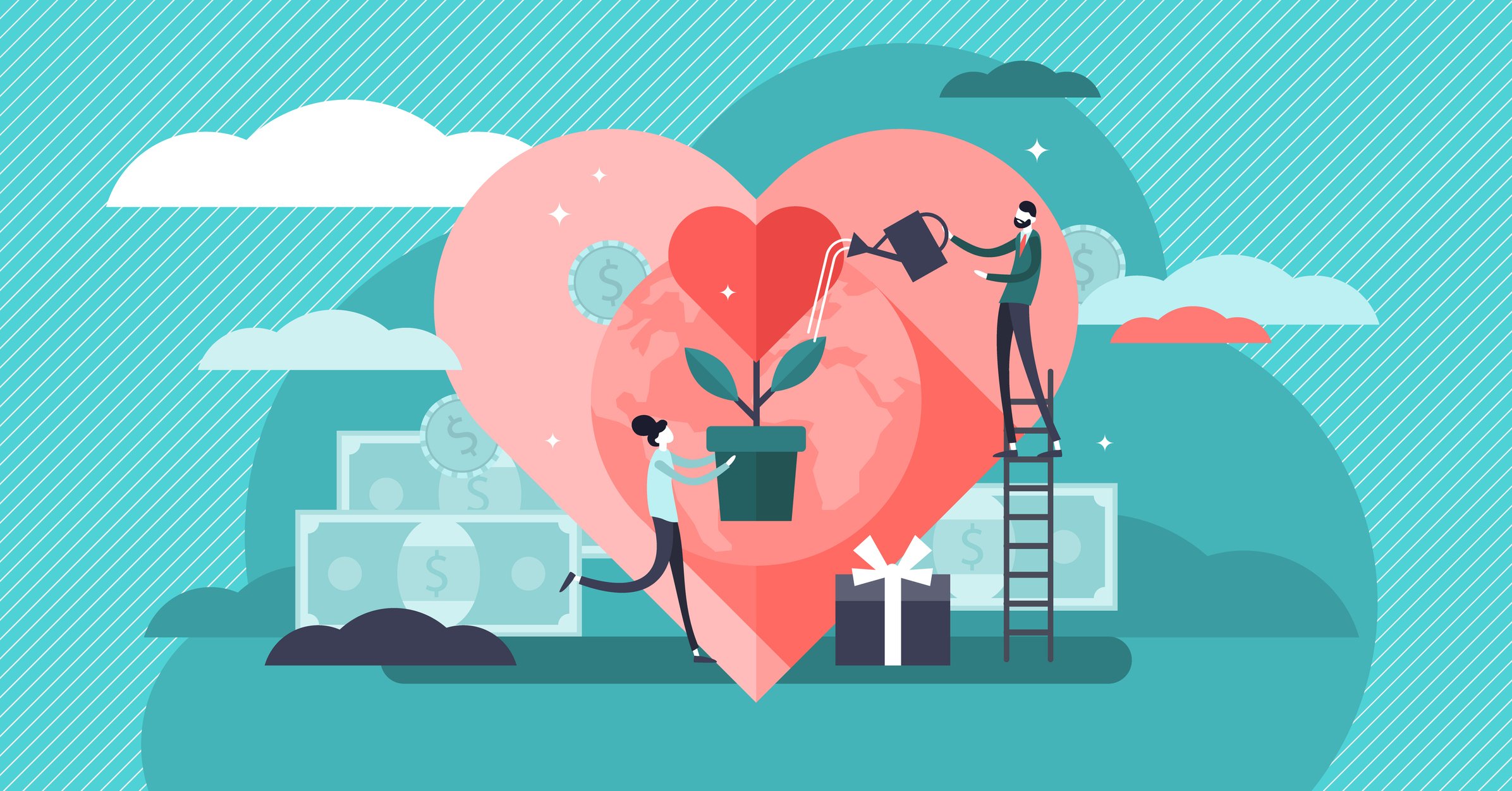 Here at The Insight Studio we want to create a central repository of information for marketers supporting and working with nonprofits. Within this guide, we will cover a few main topics: Understanding Your Non-Profit Membership, Ways to Engage Members, Marketing Efforts in Correlation to Membership, Engaging the Right People and making sure your efforts are producing the results you want.
Who can use these tactics, and what are some of the benefits?

How to improve your current process, and what are the steps to take to get started today?
Everyone on your team can benefit from these tactics but whoever is in charge of marketing, handles membership, recruits volunteers should be part of this conversation.
An example of this is looking at your workflows. Workflows will help you nurture leads with automated email marketing campaigns. Capture and share your recent efforts, highlight a volunteer and more. Further we can then help you identify - what content does your member respond most to?
Inbound Marketing for Nonprofits
Inbound for Nonprofits
You've probably heard that inbound marketing is the end-all and be-all of marketing. The first question that pops up in most nonprofit marketers' minds is – does inbound marketing also apply to organizations that aren't chasing after revenues? Well, the answer is a resounding YES. Learn how to:
1. Create realistic, SMART marketing goals
2. Why data matters and how to leverage it
3. Use Inbound to get a better understanding of who your audience is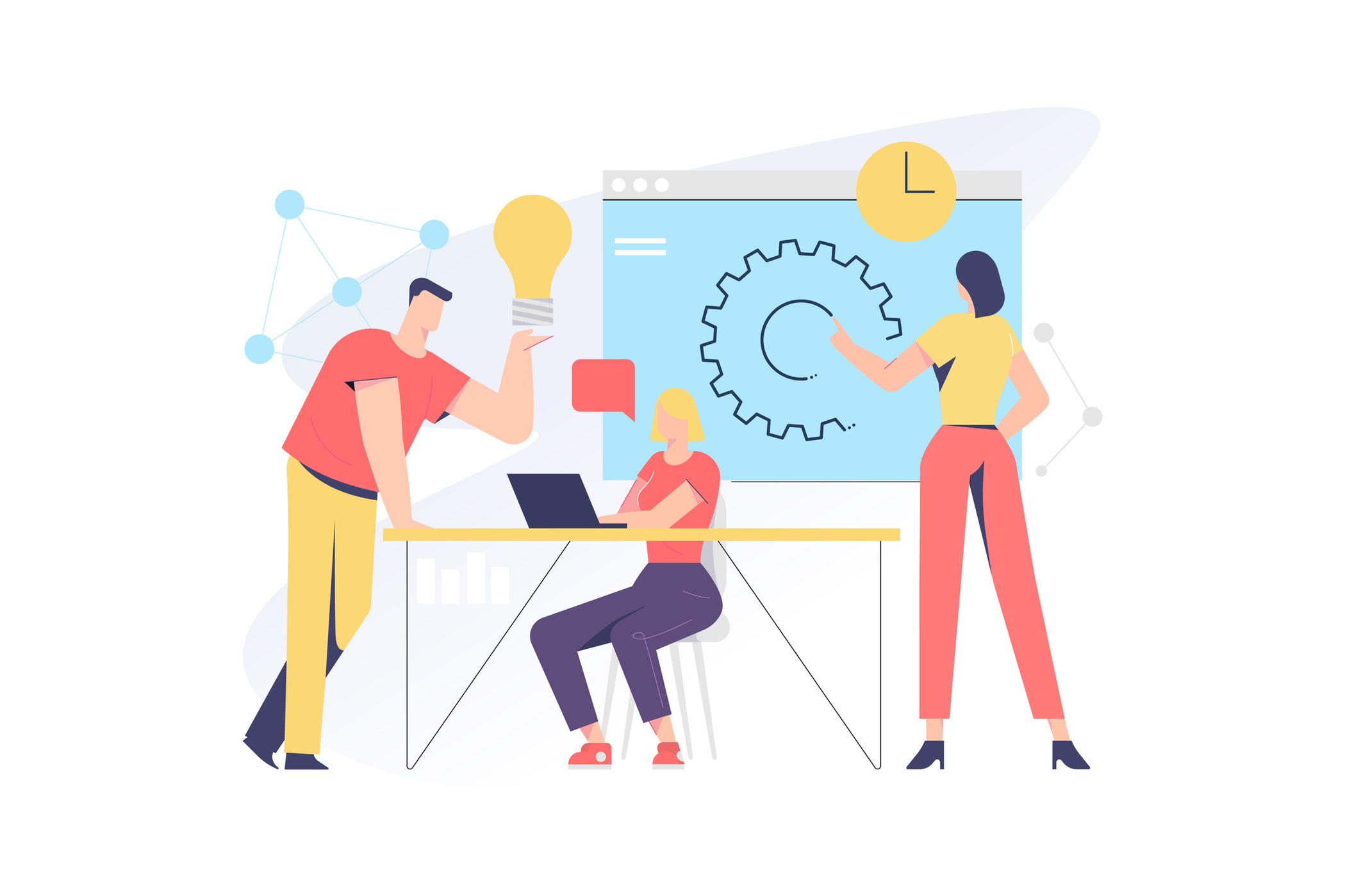 1.) Create realistic marketing goals and get clear on who your persona is. How does your volunteer persona differ from your member persona? Each of which has different demographic and behavioral characteristics
2.) Why data matters: when you understand your data you can accurately assess:
what campaigns are landing with donors

what social channels are best for your company

how your marketing campaigns are performing
When it comes to your non-profit donors and volunteers are interested in learning how their time and money is contributing and helping. When you use a tool like HubSpot you have access to reports and dashboards that are easy to retrieve and communicate.
3.) With Inbound marketing, you create content and in turn attract the right audience based on your messaging.
Who is finding you through your inbound efforts?
This information will help you fine-tune content and see more return from your marketing efforts. Most nonprofits will have several audience segments. Each has a different stake in the success of your marketing campaign, and each requires a different marketing approach.
One of the best ways to keep messaging compelling and persuasive for each group is by creating "buyer personas." These are fictionalized representatives of key market segments, each of which has different demographic and behavioral characteristics.
Hubspot can help you create realistic goals based on your data, segment your market to see how your personas differ - think high-level donor to volunteer, what changes from these two personas?. With templates and sequences, you can craft personalized messages in seconds.
Drive brand awareness, grow your membership, and attract volunteers for your organization by using Hubspot Inbound processes.
Define your personas. Who are your donors and what demographics do they include? Are your assumptions correct and in line with your data?
Inbound marketing has quickly become a favored marketing strategy, cutting across a wide range of industries and businesses of all sizes. Researchers say that this marketing method delivers 54% more leads compared to traditional marketing methods.
The most important thing that inbound marketing can do for your business is that it can create traction and growth for your nonprofit. The following are the three ways inbound marketing for nonprofits can help you do so:
1. It raises brand awareness
Before you can get people to commit to your cause, your cause needs to be noticed first. Your nonprofit is a brand, and just like for-profit businesses, you need to raise awareness of your brand. Whether you're using social media, websites, blogs, or email, inbound marketing that involves multiple simultaneous efforts will get your cause in front of new eyes and informs donors about how they can commit to your cause.
2. It drives donor memberships
After you've caught your target audience's attention, it's time to connect with them through engagement with your brand. One way of doing this is by giving them more information to encourage them to take your desired action. In this case, the desired action is to have them sign up for membership. The more leads you get to attract to your website through inbound marketing, the more donors you're likely to sign up.
3. It attracts volunteers
No matter their type or size, all nonprofit organizations need volunteers. Therefore, your nonprofit does not only need funding from donors, but it also needs the manpower that only volunteers can give. When you use inbound marketing strategies to raise brand awareness, you not only capture the attention of donors, but you also grab the attention of volunteers as well.
The 4 Steps of the Inbound Methodology Broken Down
Attract- Are you ready to grow your online presence and boost awareness for your organization, and more importantly, your mission? Using Hubspot's platform for social media, blogging and SEO (search engine optimization) all in one user-friendly portal will give you and your team the tools you need to succeed.

Connect- It's time to really leverage your community by engaging and converting your most valuable visitors, increasing the quality of your database. Making sure your have your contacts labeled correctly, are they a donor or volunteer, these are simple yet powerful ways to make sure you are connecting with your intended audience.

Engage- Use data and on-site behavior to help inspire advocacy, generate donation interest and grow your membership base. Further segment your audience from these activities, create highly personalized and targeted emails and further enhance the personalized experience of every interaction.

Inspire- Your members are the heart and soul of your organization. Use the toolset to delight them with personalized communications that increases retention, strengthens the relationship and continues to grow into lifelong support networks.
Make sense out of your Data
4 ways to make sense of your data
Managing a nonprofit is, simply stated, is complicated. Nonprofits face a host of challenges, everything from chasing precious unrestricted donations to accessing capital to employee burnout. Making sense of your data can help you easily review of how much your membership program is currently generating, or how much you need it to contribute if you are starting a membership program.
LET YOUR DATA DRIVE DECISIONS: MAKING SENSE OF NONPROFIT DATA
Nonprofits need data, like any company. But what they need even more are effective strategies to extract meaningful insights from those data.
And the stakes couldn't be higher, because hiding in those numbers are the answers that can spell the difference between success and failure:
How can we show donors we're doing what we say we're doing?

How can we demonstrate we have a smart investment strategy?

And, of course, how do we improve marketing to achieve our top goals?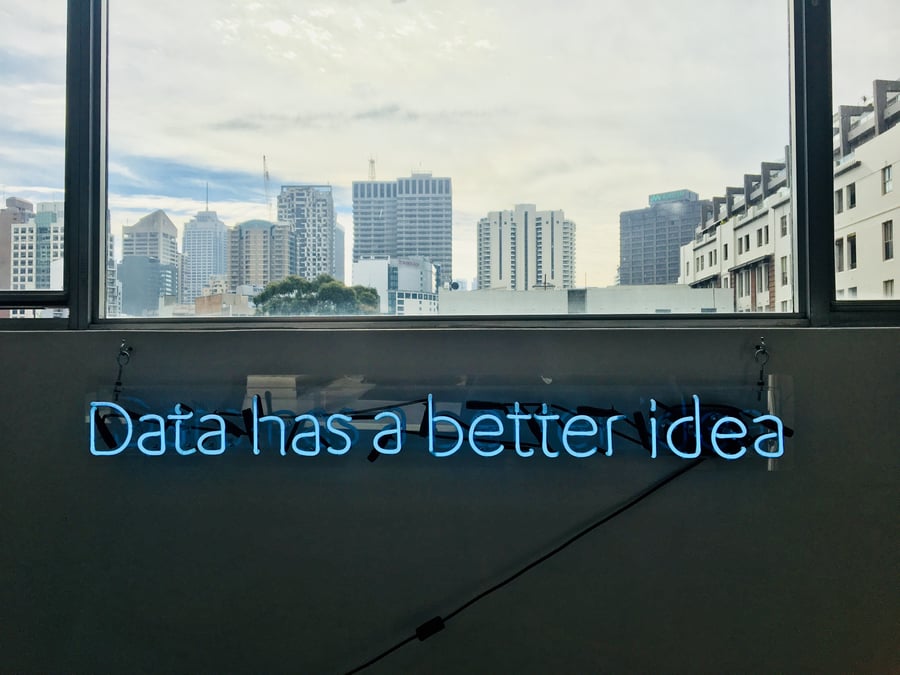 Catching the "data craze"
According to Fast Company, more than 75% of nonprofits report that, although they collect data, they can't make sense of it in ways that move their organizations forward, whether that means effective goal setting, enhanced marketing strategy or accurate measurement of results.


By leveraging the best data analysis practices, nonprofits can get the answers they need to improve every aspect of their operations. HubSpot discovered that more nonprofits are beginning to understand that the main obstacle keeping them from reaching their goals is smart data analysis.
"Many organizations and schools are catching on to the data craze in the fundraising departments. And with data comes analytics -- and analyzing all the information you're collecting…Both schools and nonprofits alike can use the power of data to increase their fundraising department's efficiency, and engage the most-likely donors effectively."
How HubSpot Can Help
Fortunately, HubSpot, the undisputed inbound and digital marketing thought leader, offers a wide array of tools and advice to help nonprofits make sense of their data and, as a result, achieve their principal marketing and business objectives. They can be especially helpful in improving fundraising efforts. Specifically, you can use HubSpot to:
Create realistic goals: your credibility with key stakeholders depends on your ability to establish fundraising goals you can reach. HubSpot can help you analyze prospective donor data to create "SMART" (that is, specific, measurable, attainable, realistic and time-bound) goals.

Segment your market: the needs and concerns of donors change from the top to the bottom of your "sales funnel." That means you need an effective approach to market segmentation. HubSpot offers a host of smart tools to build buyer personas that resonate with your audience, as well as to effectively nurture leads throughout your pyramid.

Personalize communications: prospective donors want to know they're important to your nonprofit. The best way to show your appreciation is to personalize emails and other communications channels, demonstrating you know how donors are, and what they care about. HubSpot can show you the best ways to personalize communications, building donor loyalty and trust.

Accurately measure results: the HubSpot inbound model is one of continual improvement based on detailed measurement of results. You can use one or more of the several analytics resources they offer (such as the Campaign Analytics Tool) to see which aspects of your fundraising campaign are working, which need tweaking, and which you might want to abandon.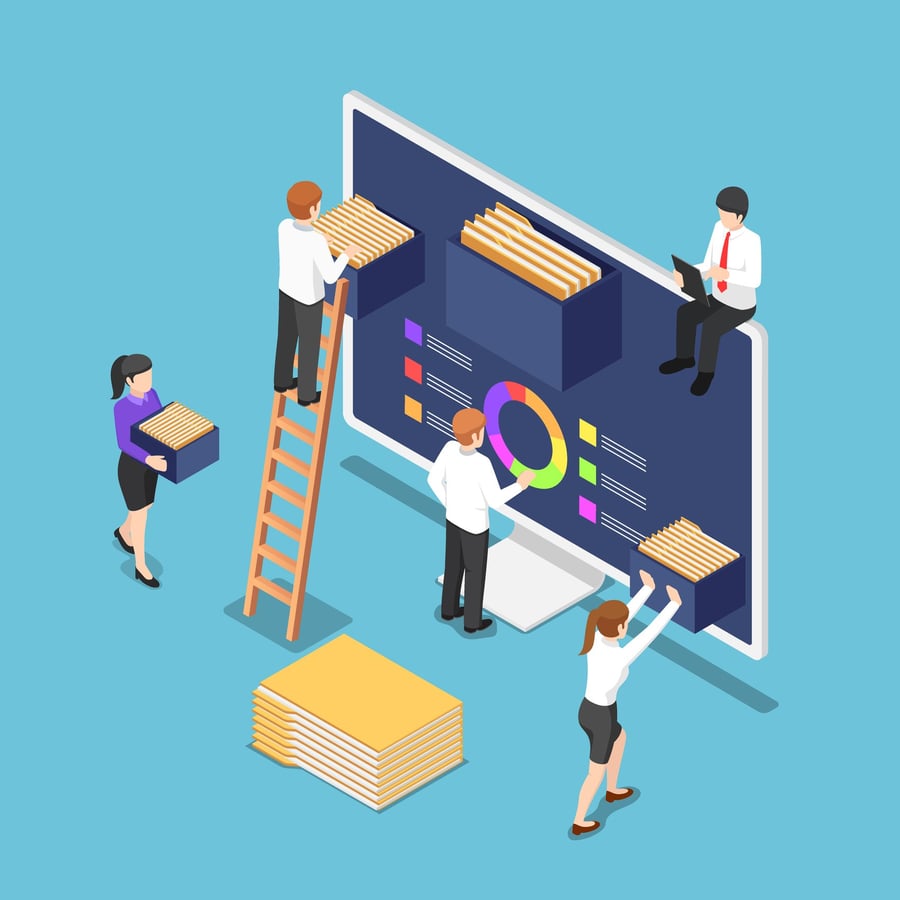 Partnering with HubSpot is a great decision if you want to increase your impact, reach, and effectiveness. Said differently, HubSpot can help ensure your nonprofit achieve its principal marketing objectives—and realizes its mission.
That means "making all the right moves," but it also means avoiding some of the common data pitfalls that can doom a campaign—everything from over-relying on data at the expense of internal network intelligence to deriving the wrong conclusions from the right data. That's where we can help.
3 Ways To Use HubSpot to Understand Your Nonprofit Membership


Managing your non-profit is all about member engagement. While your focus may be on the frequency of donations and volunteering, member engagement goes much deeper than the end-goal. Members need to feel like they're involved in the organization and that they're making a difference. Ideally, your non-profit becomes an enjoyable part of each member's lifestyle.
Effectively managing a nonprofit organization isn't easy. The challenges you face are several and unique — everything from navigating government regulations to hiring to recruiting and retaining members. Arguably, however, one of the more daunting challenges is keeping ahead of a continually shifting marketing landscape.
The advent of digital and inbound marketing has created a host of exciting new opportunities for nonprofits, but also a variety of potential pitfalls. How, for example, can nonprofits best target and create effective messaging for their audience? The variety of data available to your organization makes market segmentation especially daunting. How can you create marketing campaigns that resonate with each segment of your market? One way is to focus on buyer personas for your nonprofit.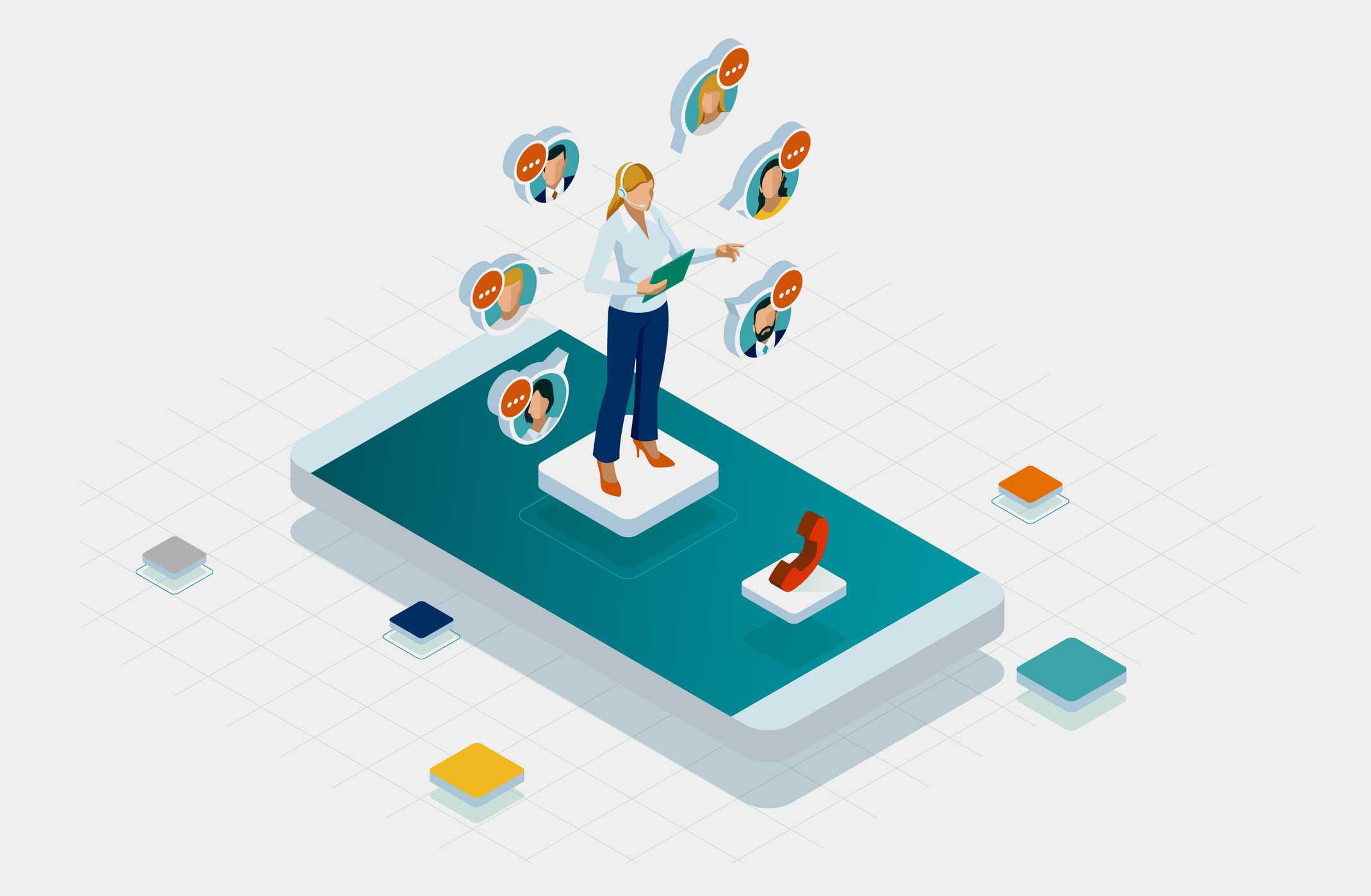 What are buyer personas?
Buyer personas are like characters in a book. Like those characters, they have identifiable traits, derived from a collection of demographic and behavioral data culled from current customers or members. For example, one buyer persona for a charity might be someone who likes to donate to her favorite causes but has limited means and is cautious about which charities she supports.
The value of using buyer personas is that they incorporate a variety of data the provide insight into the concerns, potential objections and motivation of key market segments. Because they use comprehensive data, buyer personas can help you segment your target market in ways that help you achieve your principal marketing goals.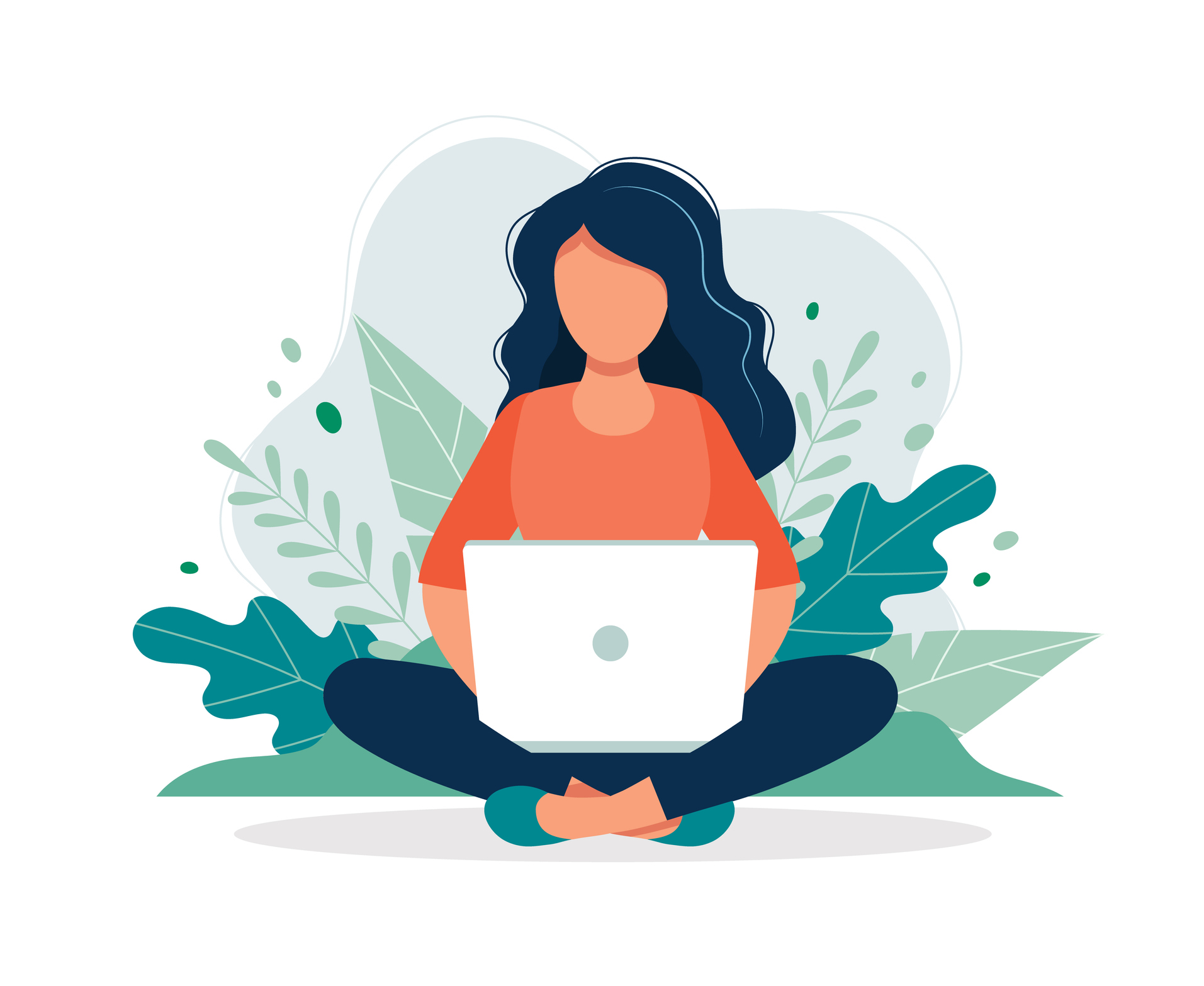 Are buyer personas for nonprofits the same as for profit organizations?
As HubSpot points out, the process of creating personas is similar for every business, but because growth goals are different for nonprofit and for-profit organizations, the series of steps involved are slightly different:
"Organizations, no matter the type or size, all have growth goals. In the for-profit world, growth is tied to metrics like subscriber counts, sales over time, revenue per customer, etc. In the nonprofit world, it's all about memberships and donations. Revenue is still an important part of the nonprofit equation—organizations just raise and utilize money in different forms. The process of developing customer personas, as a result, will be similar between nonprofit and for-profit sectors. At the same time, you'll want to pay attention to some important nuances."
How do you create buyer personas for nonprofits?
Every nonprofit is different, with different prospects, different challenges and different marketing goals. That said, there are some buyer persona best practice strategies that will work for the lion's share of them, including the following 3:
1. TEST YOUR DATA-BASED ASSUMPTIONS
Collecting quantitative data is a necessary part of the persona creation process. However, it's important to test the findings you derive from that data. For example, one such finding might be a segment of your market who appear willing to give, but not to your type of nonprofit.
To test this assumption, choose several representative members of each persona group. Schedule phone interviews and ask questions that help you better understand the meaning of your data. You might find, for example, that some members of the group haven't given to your type of nonprofit because no one's ever asked them. This will alter the outlines of this persona in ways that make your marketing campaign more successful.
2. DO A DATA REALITY CHECK
The data you have is typically limited to people who've already opted into your organization in some fashion, perhaps agreeing to receive email notifications from you. That means they're not necessarily representative of the population at large. This also means your assumptions could be compromised by so-called "selection bias."
To ensure a more objective analysis, you need to benchmark internal data against industry standards. You can do this by comparing your data against trend reports and sources like the Bureau of Labor Statistics and the Census Bureau. Cross-checking data in this way will help you adjust many of the incorrect assumptions, which selection bias enables.
3. IDENTIFY MEMBERS WHO ARE NOT PART OF YOUR PERSONA
It's equally important to understand, based on your qualitative and quantitative analyses, who belongs in each buyer persona group—and who doesn't. These so-called "negative buyer personas" will help you refine your marketing message and ensure you don't' waste scant marketing dollars on recipients with whom your targeted message isn't likely to resonate.
Creating effective buyer personas is one way to improve your nonprofit marketing campaigns, increase membership and boost donations—but it's not the only one. To maximize results, your nonprofit needs a comprehensive and robust digital marketing strategy—and one of the best ways to do that is by partnering with an experienced digital marketing agency.
More Tools
If any organization understands the challenges of nonprofit marketing, it's the ASPCA. In 2008, hurting for cash and looking for a marketing game changer, the ASPCA didn't go to direct mail or some other outbound strategy.

They decided to jump on the inbound marketing train with a 2-minute video—one featuring Sarah McLachlan singing "Angel." The combination of the haunting melody and video's ability to create a powerful emotional connection with viewers was inbound at its best.

And it was just what the doctor ordered. That video (according to the New York Times) raised $30 million for the animal protection giant, its biggest fundraising success story ever. It worked by leveraging classic inbound strategies: create realistic goals, know your audience, ground messaging in customer data, and find the best marketing channels and measure results.
No two nonprofits are precisely the same. Each has different prospects, different goals and different marketing challenges. For some, the main obstacle is content creation and curation. For others, it's a website that doesn't do what they want it to do—and doesn't effectively generate quality leads.

That said, most nonprofits will benefit from a plan that brings together best inbound marketing practices, including the following 5:
1. CREATE REALISTIC MARKETING GOALS
Step one is a brainstorming session to elicit a wealth of ideas to engage your target audience. For example, if you're attempting to fund a capital project for a university, you could focus on ideas that will both meet your top infrastructure needs and resonate with prospective donors.
After whittling your list down to the 2 or 3 best ideas, think of ways to generate interest, things like a blog on the ways a new student center will enhance student experience. Finally, create SMART goals related to each idea—this will ensure our goals are "specific, measurable, attainable, realistic and time-bound."
2. DEFINE YOUR TARGET AUDIENCE
Most nonprofits will have several audience segments. In the case of higher education (to continue with that example), this might include prospective large gift donors, advocates and volunteers. Each has different a different stake in the success of your marketing campaign, and each requires a different marketing approach.
One of the best ways to keep messaging for each group compelling and persuasive is by creating "buyer personas." These are fictionalized representatives of key market segments, each of which has different demographic and behavioral characteristics. For example, a persona for volunteers might appreciate a weekly or monthly email newsletter which keeps them informed about campaign progress, this as a way of showing your appreciation for their efforts on your behalf.
3. CREATE THE CONTENT FOR YOUR CAMPAIGN
Content marketing is arguably among the most effective of inbound strategies. For example, content marketing on average generates about 3 times as many leads as traditional, outbound marketing strategies, while costing about 60% less.
Content marketing builds trust by offering prospects answers to their most pressing questions and solutions to their most protracted problems. It's important to create all your content before you launch your campaign, to make sure it resonates with each marketing segment, and to deploy it leveraging the marketing channel each persona prefers (such as social media platforms or promotional emails).
4. SETTLE ON YOUR KEY MARKETING STRATEGIES
The strategies that work for one kind of nonprofit might not necessarily work for another kind. You need to do some research into the relative effectiveness of different marketing channels in your industry and, based on what you learn, craft strategies that best resonate with each market segment. For example, our university might get traction by creating an online version of its magazine (with a section that lists top donors) or an online version of its annual report.
5. MEASURE RESULTS
If you don't know what's working—and what isn't—in your campaign, you can't improve its performance. Accurately measuring results will include many things, but will definitely include using a robust analytics platform like Google Analytics.
If you have strategies to push prospects to an online donation page on your website, for example, you'll want to test how effective the content (whether from a PPC ad, organic search result or social media post) is in driving prospects to that page. The point is, measuring results will enable you to eliminate strategies that are failing, double down on those that are performing well, and tweak those that are under-performing.
Leveraging these and similar inbound strategies to build your nonprofit marketing campaign will help you take your nonprofit to the next level. But it can also be both complicated and confusing. That's where we can help.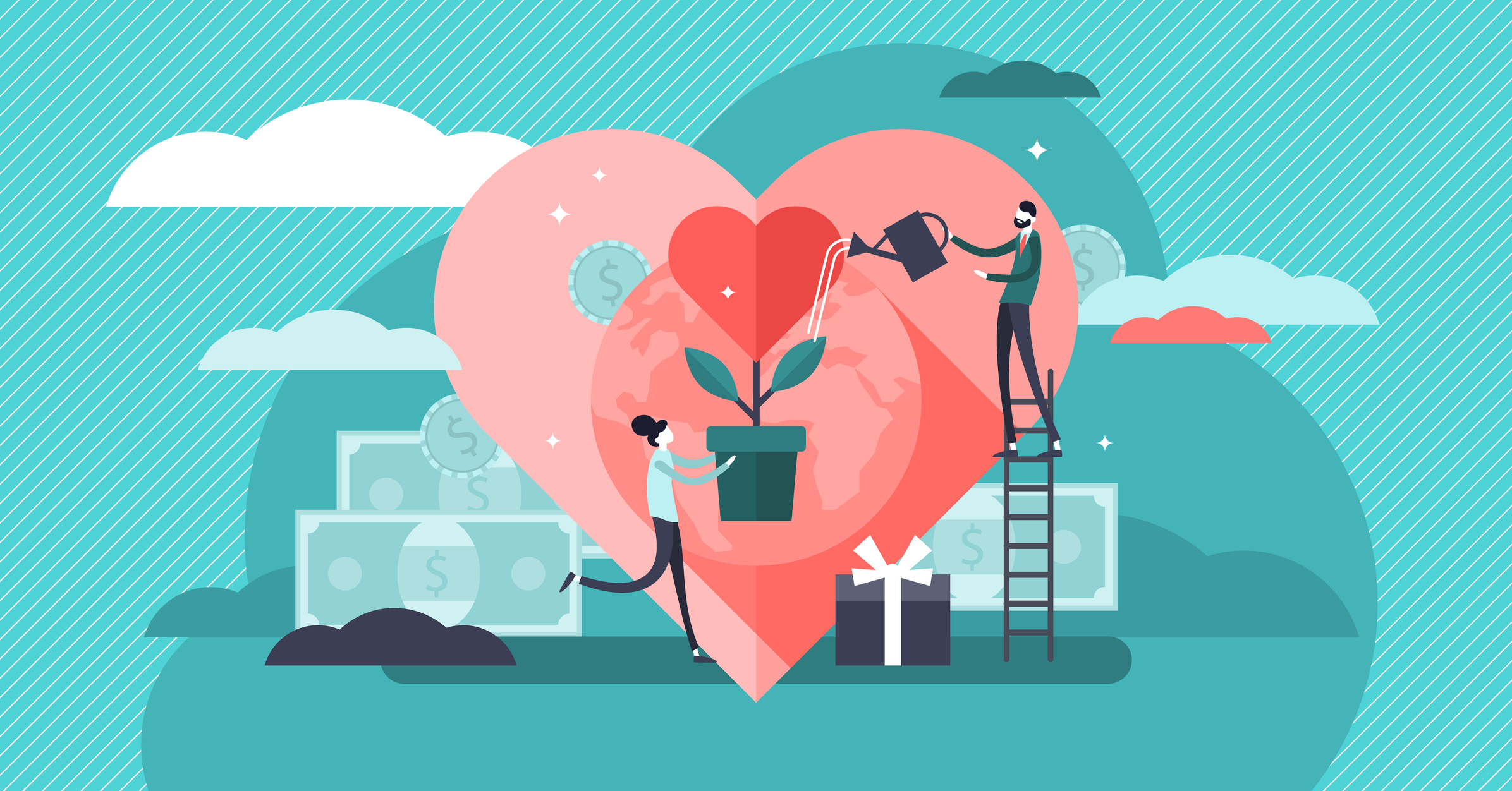 More Tools
The nonprofit membership program has proven itself to be a strong way to develop some predictability for the organization when budgeting. Any non-profit looking to establish or reassess their membership program has to spend some time looking at a variety of factors such as the following:
- What benefits are provided to members?
- What is the overall purpose of the membership program?
- What opportunities are present for members to make contributions?
Reviewing Membership Fees
The most important part of any membership program review has to be a deep analysis of membership fees. Knowing the purpose of the membership fees and the role they play in the greater budget of the non-profit is essential. For instance, NPR (National Public Radio) has determined that the largest percentage (35%) of their financial revenue comes from member station membership dues and fees. Each member station also has its own membership program which contributes to its budget as well.
Conduct a deep review of how much your membership program is currently contributing, or how much you need it to contribute if you are starting a membership program. Membership programs can be used for:
- Paying operational expenses
- Funding specific projects
- Paying for community outreach
- Other specific or general needs
Selecting Membership Levels
Many organizations incorporate different levels of membership. They frequently offer incentives and membership privileges at different levels. Look at your goals and how easy or difficult it has been to meet them in the past. If you are in need of raising additional revenue but are missing membership goals, it may be advisable to change the membership levels or make adjustments to your marketing strategy.
Engaging Your Membership
Keeping your membership engaged in your organization is essential. A membership program will usually have some level of lost members over time, but with this should come new members. Keeping your existing membership engaged with the overall program of your non-profit is necessary to keep the loss of members to a minimum. The following are some ideas for member engagement:
- Providing newsletters, phone calls, and social media announcements of news and upcoming events to keep your organization fresh in their minds throughout the year.
- Holding special events for your members is also a good way to let them know that they are appreciated and get them involved in special projects if necessary.
Marketing Efforts for Your Membership Program
Your non-profit's membership program has to have new members to continue being a productive part of your organization. Whether you utilize your membership simply as a fundraising mechanism, or you utilize them for physical support, new people are vital. To bring new members on board, you'll have to put some effort into a marketing plan.
1. Finding the Right People
Identifying the people that are most in line with the goals of your organization is the smart way to market your membership program. Determine who the people are that will be interested in learning more about your organization and supporting its efforts. You can read more about inbound marketing strategies that will bring the right people to your non-profit.
2. Research
You should be willing to do some research to find out what people are volunteering their time, talent and money to other non-profits. These are the people that may be most likely to provide support for your organization. Taking the time to find the right people will save you lots of time in the long run.
3. Make it Simple
Don't make your potential members have to work too hard to become a member of your non-profit. Multiple ways to become a member should be available including online, in-person, mail-in, or even over the telephone. There shouldn't be too many steps involved, and you should have a procedure in place for making it as simple for new members as possible.
Keeping Your Membership
High turnover in your membership is a problem. If this is the case in your non-profit, you may want to put some efforts in place to keep your members happy to ensure long-term support. The following tips will help you retain your existing members:
- Make sure they are thanked frequently. Sending an email thanking them for their support, and continuing to send correspondence showing appreciation is an important way to retain their support.
- Remember to keep them informed about ongoing projects and other information about how their membership fees are being used.
- Make sure you also poll new members asking why they joined and contributed. This will help you to understand what their expectations were at the time. It will give you a better shot at continuing to meet their expectations.
Learn more about how digital marketing can support your non-profit, and the ways we can support you as well by filling out the form below. Now is the time to unlock the potential power you have, so take the first step, and lets get started!