FREE WEBSITE GRADER FROM
THE INSIGHT STUDIO
Does Your Site Make The Grade?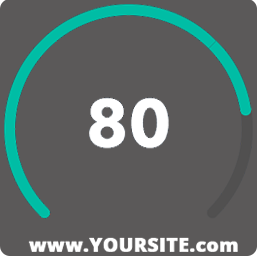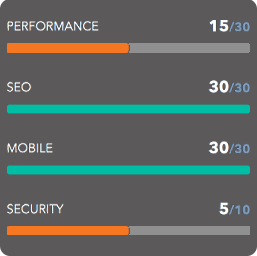 How To Get Your FREE Website Grader Results?
Fill out the form below.

See your results instantly to focus your digital efforts.

Check your email for your Website Grader Report and contact The Insight Studio to get started today.

What Affects Your Website Score?
SITE PERFORMANCE
Making sure your website's performance is top-notch is imperative to increase conversion rates, boost leads, and achieving your business goals.
SEO OPTIMIZATION
Optimizing the content on your website is crucial because it make your site more organically visible. This means more overall traffic, with higher chances to convert.
MOBILE TRAFFIC
Did you know mobile traffic drives over 60% of site visits today? A site that performs beautifully on mobile is a must so you don't miss out on valuable leads.
SITE SECURITY
A secure website that has an SSL certificate and free from vulnerable areas is now the online standard.
Ready To Improve Your Score?
Take your websites to the next level with The Insight Studio! Our team utilizes powerful tools and years of technical experience in the HubSpot ecosystem to raise your website above your competitors.
Improve your user experience (UX/UI) and customize your customer journey (UX/UI):
Learn who your visitors are and market directly to leads.

Increase website visitors and traffic.

Revamp or completely redesign your site in HubSpot!